(Introduction ⇧)
In the age of analytics, The Marketing Analytics Practitioner's Guide serves as a comprehensive guide to marketing management, covering the underlying concepts and their application.
As advances in technology transform the very nature of marketing, there has never been greater need for marketers to learn marketing.
Essentially a practitioner's guide to marketing management in the 21st century, the guide blends the art and the science of marketing to reflect how the discipline has matured in the age of analytics.
Application oriented, it imparts an understanding of how to interpret market intelligence and use analytics and marketing research for taking day-to-day marketing decisions, and for developing and executing marketing strategies.

Article — Redefining how we learn marketing.
---
... less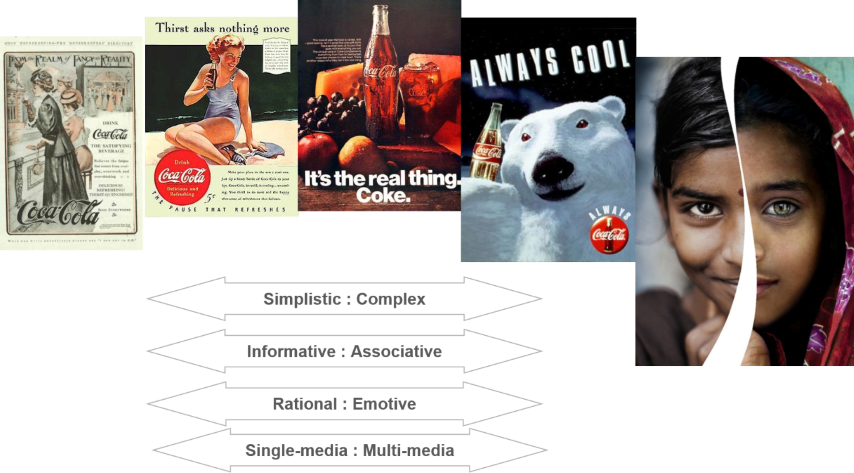 This chapter is devoted mainly to understanding how advertising works; the mechanisms and the key themes. It opens by examining advertising through the ages; the key developments, and their impact on communication and advertising. This is followed by a discussion on advertising mechanisms, and an explanation of the six key themes —
salience

,

persuasion

,

likeability

,

symbolism

,

relationship

,

emotion
— that form the basis for many of the theories on advertising.
From a learning standpoint, this chapter imparts an understanding of the ingredients that make advertising effective and impactful, in the context of the diverse communication objectives of different categories of products.
Advertising through the Ages
Emotion in Advertising
Tradition of Great Advertising
MORE ... CLICK to read chapter in MarketMind
---
---